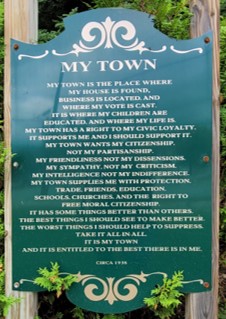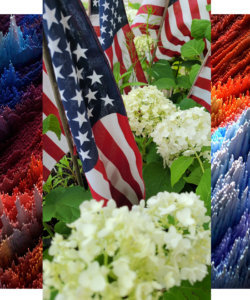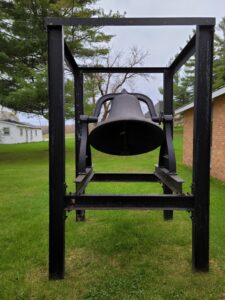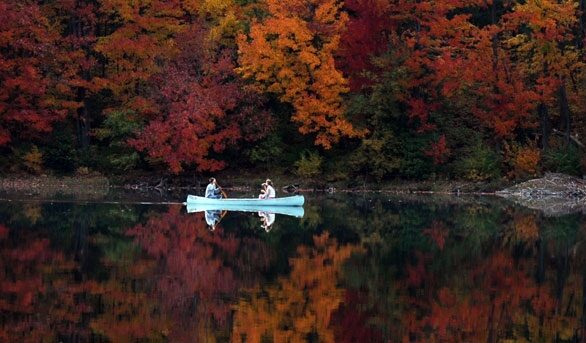 VILLAGE NOTICE COUNCIL MEETINGS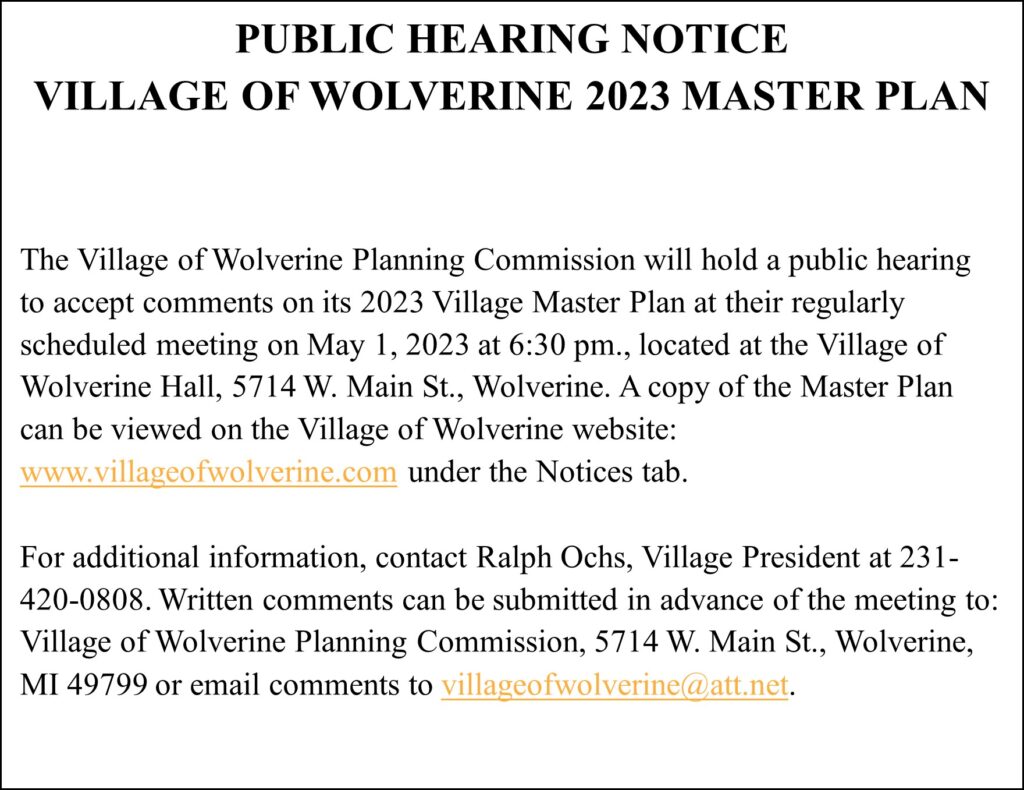 Wolverine-Master-Plan-2023-FINAL-DRAFT

THE NEXT VILLAGE COUNCIL MEETING WILL BE HELD AT THE COMMUNITY CENTER ON MONDAY, JANUARY 9TH AT 7 PM. THE PUBLIC IS WELCOME AND ENCOURAGED TO ATTEND AND FIND OUT WHAT IS HAPPENING IN YOUR COMMUNITY.
THE VILLAGE IS WELL INTO ITS MASTER PLAN PROCESS AND WILL SOON BE HOLDING PUBLIC MEETINGS FOR RESIDENT INPUT AND FEEDBACK.
COUNCIL IS ALSO MOVING ALONG ON ITS ORDINANCE TO ALLOW A SINGLE RETAIL MARIHUANA STORE TO OPERATE WITHIN THE VILLAGE LIMITS, AND MOST OF THOSE TALKS ARE HAPPENING AT COUNCIL MEETINGS.
PLEASE JOIN US AT THE MEETINGS AND KNOW WHAT IS HAPPENING IN YOUR COMMUNITY!
REGULAR VILLAGE MEETINGS ARE HELD EVERY SECOND MONDAY IN THE COMMUNITY CENTER LOCATED NEXT TO THE LIBRARY AT 5714 W MAIN ST AT 7 PM. WE ENCOURAGE OUR RESIDENTS AND VISITORS ALIKE TO JOIN US.
Wolverine Village Office